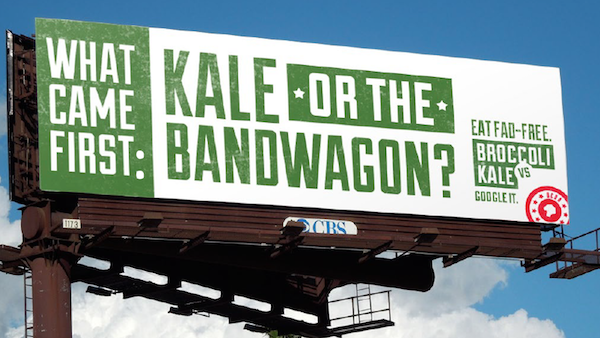 It's March, and that means Veggie Month here in the UK. 31 glorious days dedicated to getting more greens into your diet to make the start of spring. A season that's more than generous at filling our plates with delicious ingredients. And one made for food marketing. 
Vegetarianism itself is an idea we hold dear to our hearts at Smoking Gun. We're experts at food marketing and PR, for a start. Manchester was also the birthplace of the veggie movement in this country, which is why the UK Vegetarian Society's HQ still stands in Altrincham.
And we're lucky enough to represent Bravura Foods, a specialist full sales, marketing and distribution service for vegan and vegetarian products. Managing Director, Lisa Gawthorne, recently appeared on BBC television (as part of Smoking Gun's ongoing corporate profiling work) to discuss the success of Veganuary. 250,000 signed up to lose the animal products this year; a clear sign of the growing meat-free movement.
Inspired by all this, we've gone through the recent archives to come up with the following list of top vegetarian and vegan food marketing campaigns. Without further ado, then, dinner is served so dig in— it'll do you good…
Broccoli's revenge — 2013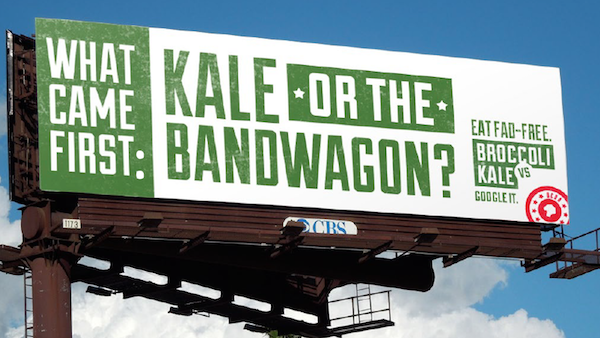 Less ad campaign, more feature content for New York Times, marketing big guns Victor & Spoils were asked how they would try and sell broccoli to the American people, rather than their usual focus on fast and convenient foods produced by corporate giants. They came up with posters like the one above, which were then republished by the award-winning paper.
Unappealing but in demand — 2014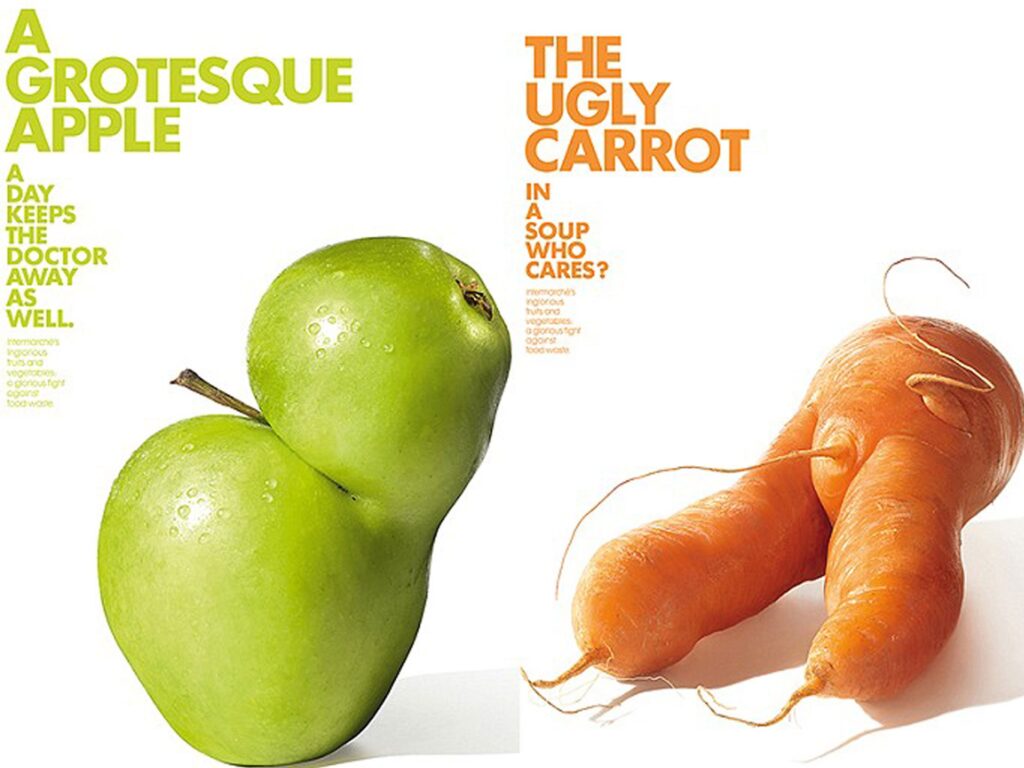 Everybody knows one of the biggest food travesties is our rejection of 'ugly fruit and veg'. That which is not perfect is widely binned by the major retailers— in the UK 40% of all greens don't make it onto the shelves and globally $750billion is wasted each year.
Enter French supermarket Intermarche with these ads, and an offer to sell the great miss- shapened ones at 30% less than their pretty peers. The campaign worked wonders in terms of purchasing decisions.
Pole position— 2016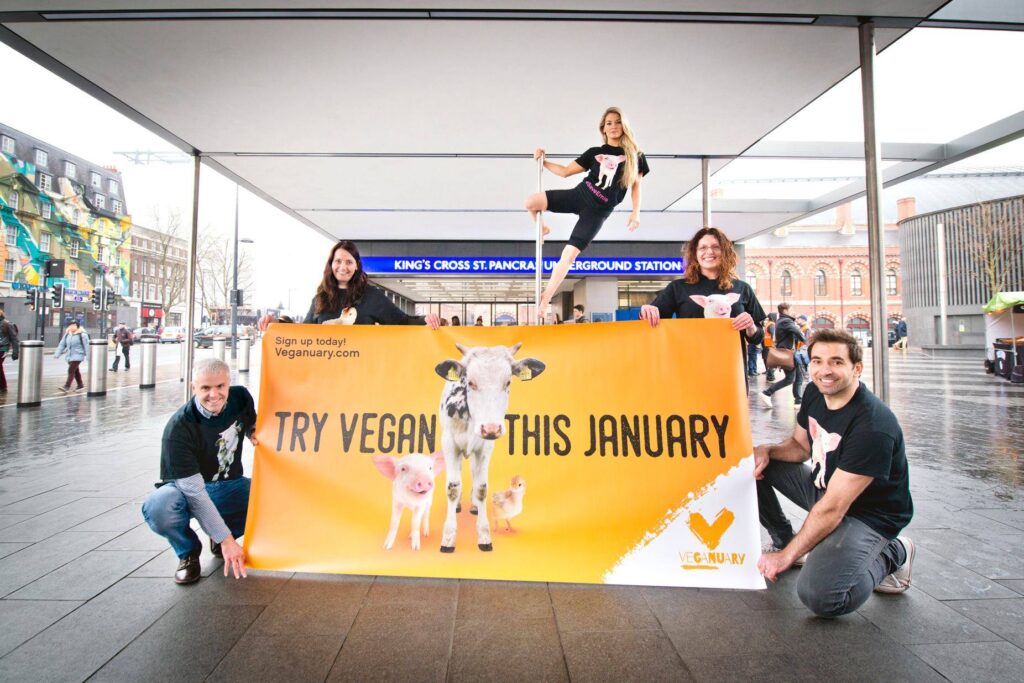 Back in 2015 Veganuary had just 25,000 people sign up— ten times less than this year. A key reason for its explosion, in the UK at least, was 2016's campaign. The largest vegan food marketing effort ever, it hit the London Underground in November and was launched with two vegan pole fitness instructors doing their thing in the British capital.
The chilling truth — 2016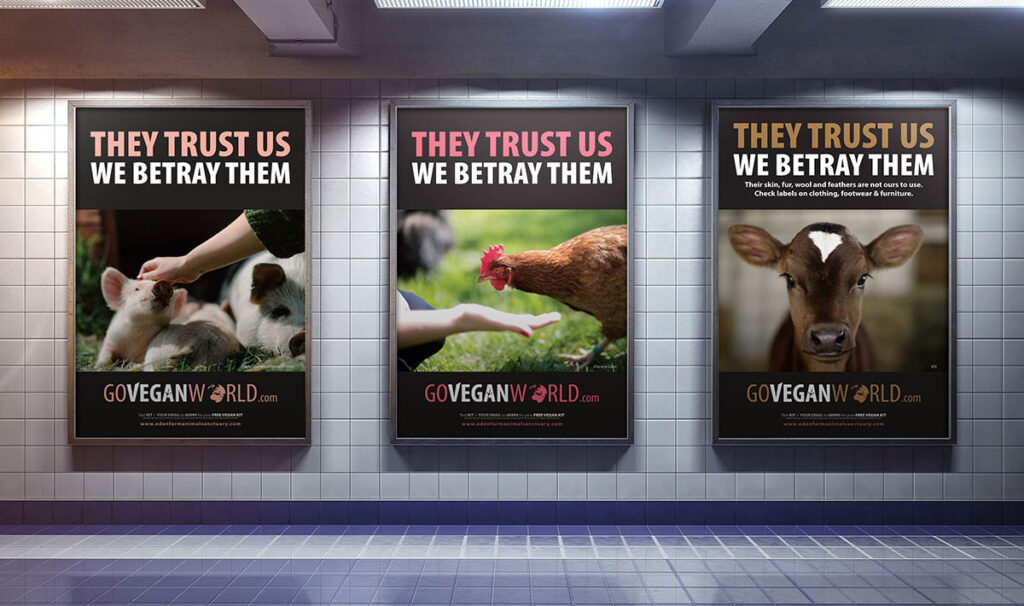 The 'Go Vegan World' campaign began in North East England before spreading across the UK, and looked to give people the inescapable truth about how the meat and animal products they buy are sourced. The images were distressing (we've chosen the least shocking), but the initiative made a huge impact.
Peas Please — 2018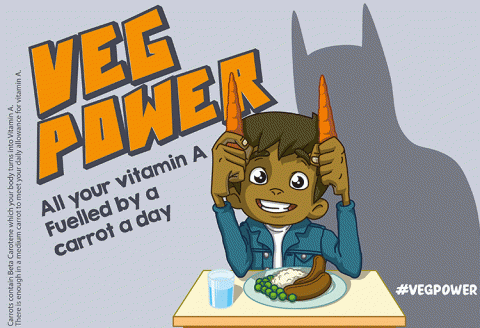 Peas Please, an initiative to try and get Britain eating more vegetables, launched a competition for design agencies and students to come up with an advert aimed at children and young people. The winner hit 5,000 stores across the country, with the wider concept calling for a dedicated Veg Ad Fund to help continue the fine work.
Vegan sausages — 2019
This January could have looked pretty bleak, as January usually does, were it not for the launch of the now-famous Greggs Vegan Sausage Roll. Lambasted by some corners of the media, it sold out in hours across the country thanks to all the free publicity, while the official advert— themed on an epic movie— didn't do it any disservice either.