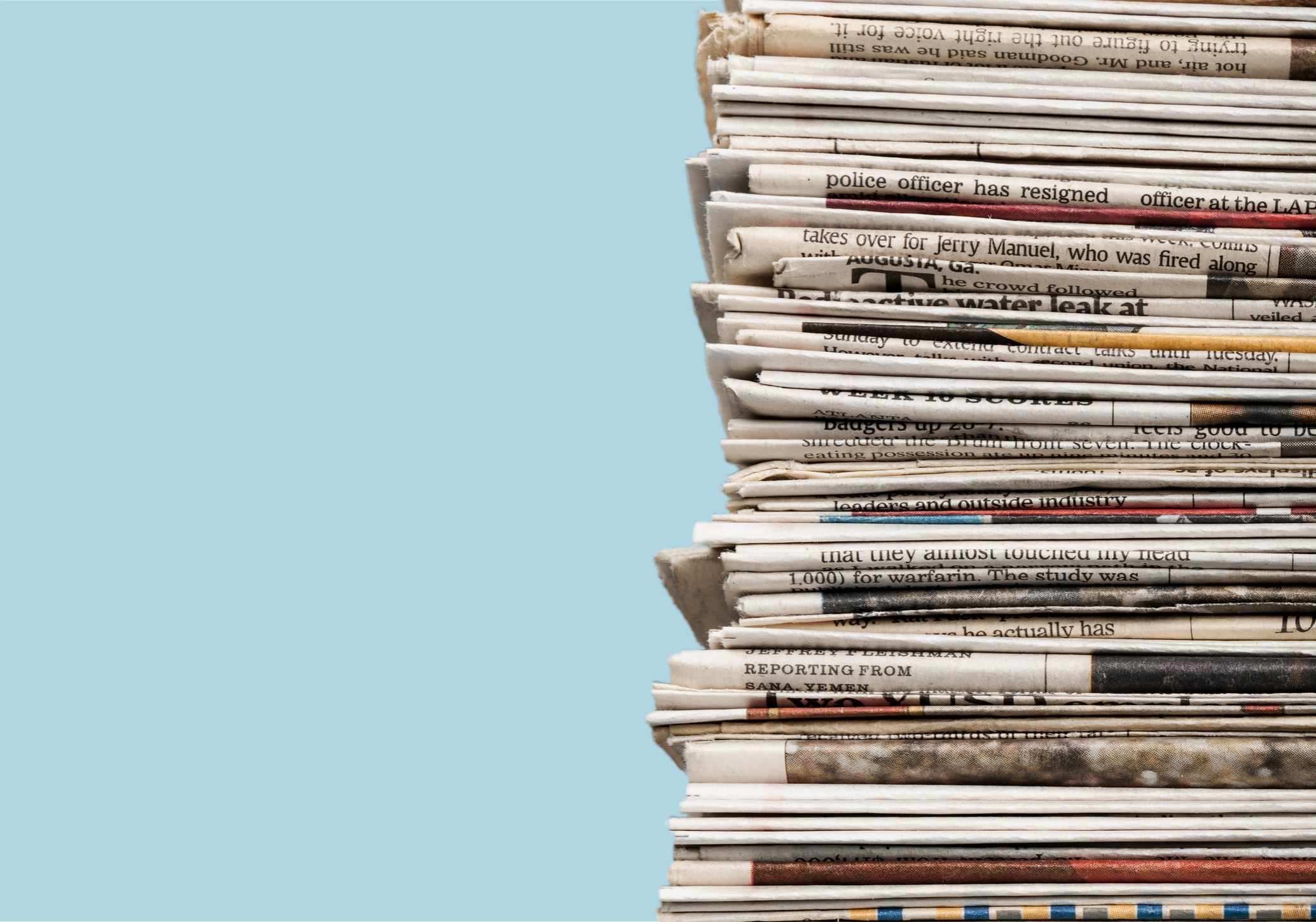 "Tell your children about newspapers. We are short-changing a generation."
These are the words of journalist Angela Epstein, at the PRCA's most recent networking event. Held in the hometown of this Manchester PR agency, it welcomed the great and good of the city's media. 
In a world saturated with digital media, are newspapers being overlooked? There was once a time when people would get up and walk to the shop to buy a paper for their news. Now, we simply check our phones. But one thing that's clear after an evening spent with leading journalists is that print is certainly not dead.
Trust in print: A Manchester PR agency perspective
PRs know how difficult liaising with journalists can be, and recognising when a story has gone through print editorial processes is also recognition that it has garnered verification along the way.
Trust in print: Public perspective
It's a topic currently being discussed by everyone in the media industries— are we more inclined to trust our news if we've 'bought-in' to consume it?
Print offers a more personal reader experience than online, and can lend itself to a higher quality of written content too. Features allow journalists to delve deeper into topics, and readers build a rapport with writers and remain loyal to them thereafter.
Forging relationships with journalists
For this Manchester PR agency, and all our peers, knowing your journalists is key to securing quality print coverage. The Sun's Richard Moriarty also agrees. 
"PRs who don't know the journalist they're speaking to need to ask themselves why," he says.
Nail your approach
Stylist's Becci Vallis explains that some publications have binned office phones. This shows a shift towards PRs starting the conversation online, even for print titles. But that doesn't mean mass-mailers across huge distribution lists. 
"Drop the scattergun approach and be more direct," adds freelancer Louisa Gregson as a final thought.
News consumption is rising
All that said, with talk of fake news arguably at an all time high, and with current Brexit coverage doing nothing but confusing the majority, are people still actually bothering to buy it and read it?
It may be true that people are becoming increasingly concerned about being left behind by the changing news agenda. But recent Edelman research suggests that consumption has still risen 22 points this year.
If nothing else, this highlights the public appetite for news remains. With this in mind, the Manchester panel has also confirmed what this Manchester PR agency expected. Digital and print can co-exist— offering readers different information in different ways.
Future PRCA events are listed here.