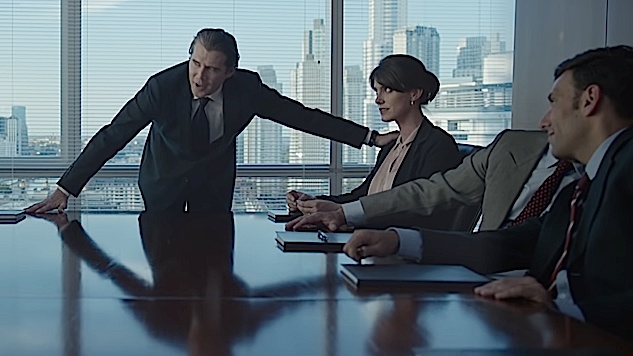 A lot can change in 12 months. This time last year, we were all lost in Brexit and unsure what the future might hold for the UK post-EU. No change there, then, but not everything has been stuck in purgatory.
2018 kicked off with a barrage of #metoo-related nightmares for everyone from the Presidents Club to Oxfam. The months that followed were defined by an increasing push for brands to 'get woke', wise up and start taking steps to be more accountable and socially progressive. Whether that's in terms of race, gender or sexuality.
Bringing things back up to date, 2019's biggest marketing talking point so far has been that Gillette advert. We featured it on our weekly Blagger's Blog, adding our voice to those piling praise on the clip for its (unarguably extreme but, in my opinion, still necessary) critique of 'toxic masculinity'— a scourge that is currently contributing to identity crises in both men and women.
It's a great ad, but people would be right to approach what it may cause with caution.
The concept of 'greenwashing' is nothing new. In fact it has been so prevalent for so long there's a website dedicated to monitoring companies that claim environmental and corporate social responsibility credentials. We even wrote a guide to using it. Many firms are exposed for hypocrisy in this light— touting their positive impact while simultaneously wreaking havoc on ecosystems through other aspects of business.
By contrast, 'manwashing' has never really been a thing. But we stand at something of a crossroads in marketing and PR, or at least a moment of reckoning in gender terms.
We already know public trust in big companies has reached an all-time low. Take a look at our marketing to millennials download guide if you don't agree. This has left many clamouring to project a whiter-than-white image in any way they can. Meanwhile, the treatment of gender— both in terms of advertising stereotypes and workplace equality— is a key issue of our time.
In many ways, this could suggest we're set for a revolutionary awakening that will see playing fields levelled and an end to insidious representations. I'm not so sure we're at that point yet, though.
If we were the Advertising Standards Agency wouldn't be preparing to introduce a legal ban on commercials projecting such stereotypes, which comes into effect from June this year.
And while average pay differences between men and women in full-time UK employment fell to 8.6% in the year to April 2018, that still means there's a very big problem. Similarly, look at many sectors— not least within comms professions— and men still dominate senior positions.
So the Gillette ad is something we should welcome, and encourage others to follow suit— its power unquestionable given how divided responses were. However, to be truly 'gender woke' we need to ask the same of companies as greenwashing does.
It's not good enough to simply state how modern you are— the proof is in actual action. That's not to assume the world's biggest razor manufacturer doesn't live up to its marketing voice, more to highlight the need to stop what could be a cynical marketing wave of manwashing for profit, before it really begins.