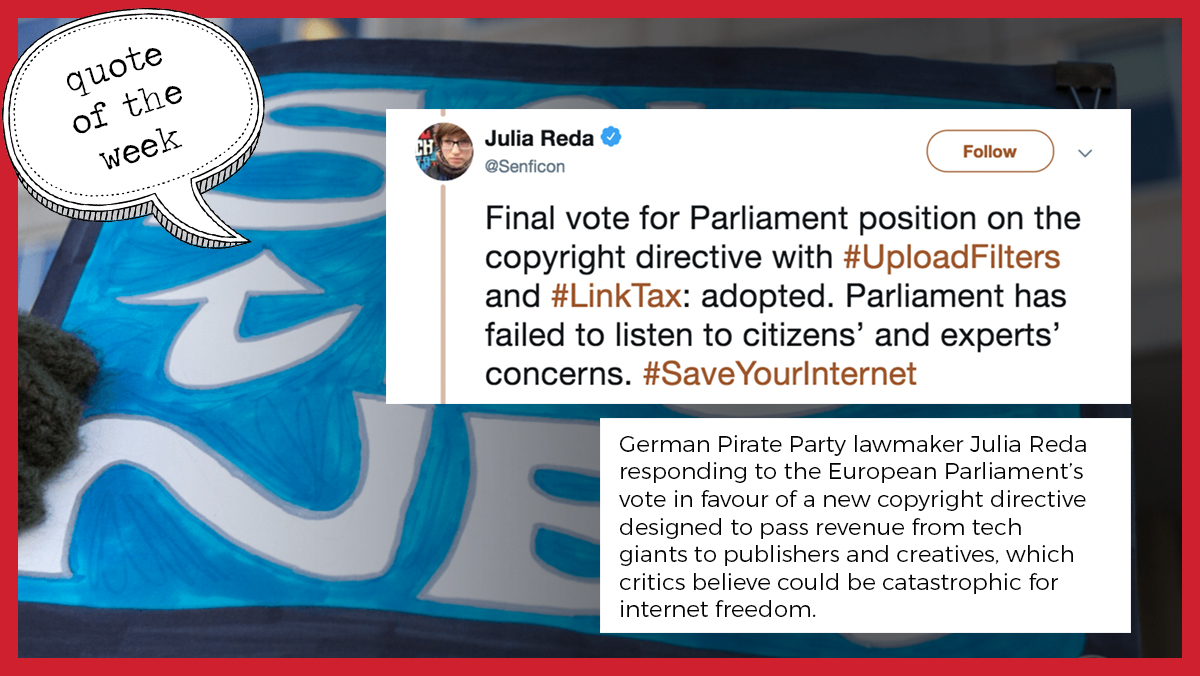 Weekly High
We're here at #HNKnightsbridge as part of the #BehindEveryGreatCity campaign to celebrate 100 years since some women gained the right to vote in the UK. We're recreating an act performed more than a century ago: the smashing of our windows by the Suffragettes. #HelloHollyNichols pic.twitter.com/9eW83H0tbP

— Harvey Nichols (@HarveyNichols) 13 September 2018
Fair play to Harvey Nichols and London Fashion Week for this one. To mark the annual glad-rag off, and celebrate the centenary of the women's right to vote in the UK, Helen Pankhurst, daughter of Emmeline, was invited to come and smash the department store's window, which was then renamed Holly Nichols.
Weekly Low
#PRfail classic example of why context is crucial https://t.co/3lk9Visiwq

— Kerry Jack (@Kerry_PR) September 14, 2018
This week's WTFlip were they thinking moment comes from fashion brand Revolve, which had good intentions when asking female celebs to share the worst online abuse they had ever received. The comments were then used for a new line of clothing, the problem being without the context to understand the real message the sweatshirts and other items just look really, really mean.
Need To Know
As per our Quote of the Week above, the European Parliament has passed a major new copyright directive which is proving incredibly divisive— pro internet freedom types are up in arms while creative content producers including musicians, artists and writers may actually gain from the changes.
Facebook is broadening its fact-checking program to include videos and images.
Just In Case You Missed Us
Blagger's Blog— Smoking Gun's weekly roundup of media news, sans effort.