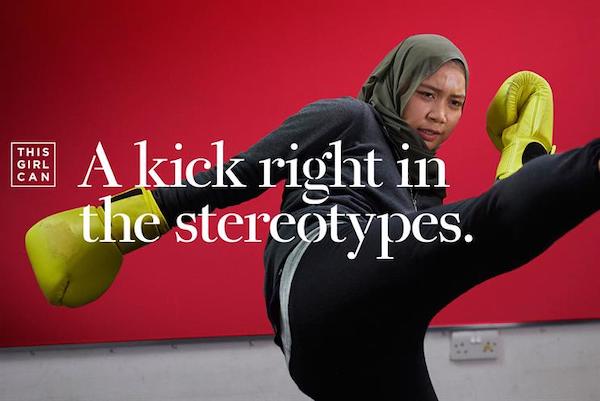 With donations from the UK public increasing to £10.8billion in 2018 alone, charity PR and marketing are bigger businesses than ever. But many campaigns might be getting it wrong.
Whenever a major international incident occurs— from the recent Cyclone Idai in southern Africa to the ongoing Syrian refugee crisis— we all know the traditional response. Clips and photographs of people in peril form the backbone of major fundraising campaigns. The idea being to alarm us into giving.
Although it's a private company, United Colours of Benetton's advertising in the 1980s and 90s— tackling issues including AIDS, the Gulf War and racism— is widely considered a catalyst for the overall trend. The content worked, and the brand was wildly popular. More recently, though, 'shock fatigue' has set in, desensitising the public, leaving charity PR and public service marketing experts two options. Either push the limits of acceptability, or think differently.
Shocking backlash
Animal rights group PETA fell foul of a 2009 German Supreme Court ruling which banned a hugely controversial campaign comparing human meat consumption to Nazism. Seen to trivialise the Holocaust, it did nothing to win over new supporters.
Barnardo's has used shock tactics countless times, and it's a leader in high-impact charity PR, marketing and advertising, but it hasn't come without cost. This 2008 effort remains one of the most complained about British adverts of all time. A word of warning, it's not pleasant at all. 
The list of charities and other organisations that have relied on shock could go on. And the problems that can result from this extend well-beyond complaints. The Barnardo's clip above garnered criticism from some corners of the press and there was public outcry, which can work against the organisation in the long run.
As Dan Shute, managing director of advertising agency Creature, explained to The Guardian in 2016:
"There's a really simple metric here – you want people to like you [the brand]."
Emotions, not nightmares
There are several alternatives to shocking the public into action. One is so-called 'emotive marketing'. Save The Children produced its Most Shocking Second a Day video for YouTube, mimicking the trend for parents sharing 'one second a day' clips of kids growing up.
Viral success— at the time of writing this clip has more than 62million views— spurred the charity to take it onto broadcast television
Serious fun
"At the moment the right answer seems to be to be funny, lighthearted satire…" Shute continued in the same Guardian article.
Clearly, humour is only suitable in some situations— certainly not natural disasters or civil wars that leave thousands dead. But, as St. John's Ambulance's The Chokables proves, it can work if the subject fits.  
Although not for a charity (but an organisation that takes donations), GrownUpPolitics is one of our favourite examples of serious messages delivered with wit. The Green Party does things differently compared to the others, as this clip shows.
Empowerment
More recently charity PR pros and public service marketers have realised the potential in empowerment campaigns. In the social era creating work that encourages people to get involved and celebrates strength instead of vulnerability can be a great way to go.
In 2017, four such campaigns bagged Titanium Lions at the Cannes Lions International Festival of Creativity. We believe this shows how hungry the industry is for these ideas.
The winners included this effort, which gave Chicago its most active day of early voting in history, and resulted in a 23% increase in voter turnout across all US counties that had approved Boost electoral locations, set up to combat the fact that in the States many low-income adults live in areas underserved by polling stations.
Amnesty International also walked away triumphant by celebrating the 2016 Refugee Olympic Team. It gave stateless athletes a flag, and inspired a global rally in the name of the estimated 65.5million forcibly displaced people across the world.
Here are a few more you should watch…
*Cancer Research UK – #nomakeupselfie
First started by the public on Twitter, Cancer Research adapted the #nomakeupselfie challenge to help cancer patients improve self-image while undergoing treatment.
*Childhood Eye Cancer Trust — Detect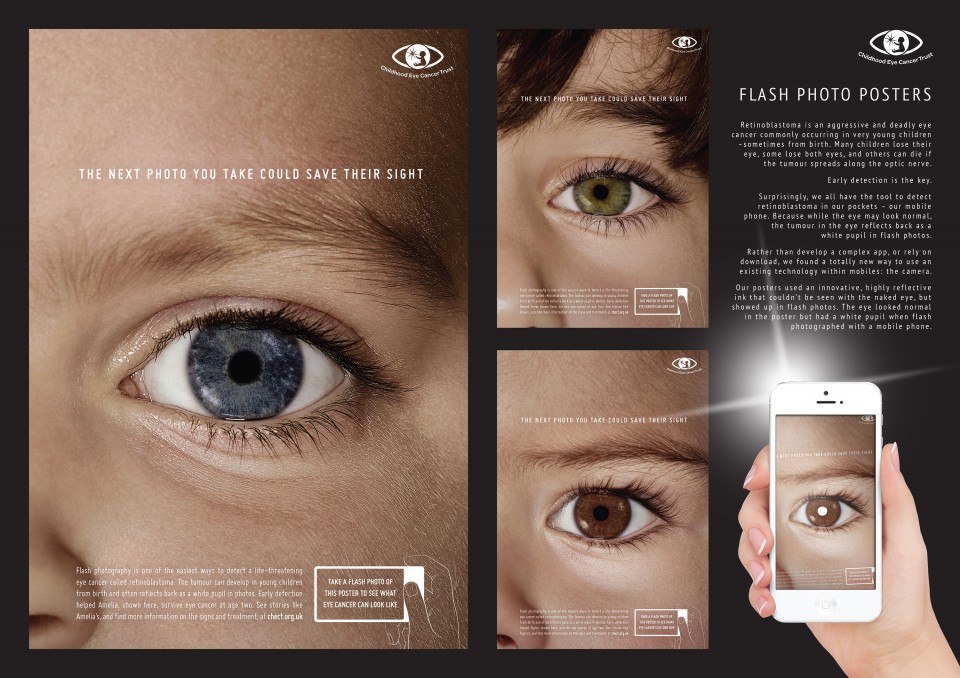 Using a special reflective ink, parents and carers were invited to take pictures of posters that seemed to show a perfectly healthy child. When seen through their phone, though, the image revealed white pigmentation in the pupil, an early-warning sign of this fatal condition.
*Sport England — This Girl Can

In a bid to try and close the huge gender gap in sport, This Girl Can hit Facebook and YouTube in 2015. The idea was simple— show 90seconds of females playing sports to normalise exercise among young women. 40million pressed play.
Fancy doing things differently?
Get in touch.