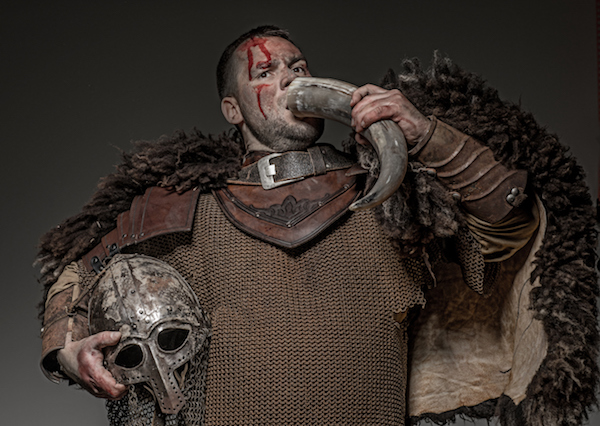 Overkill is never a good thing, not least when trying to endure your business to a public already weary from relentless messaging.
Some would argue against this. One only needs to consider the success of the Cillit Bang adverts, which do their job because they are relentless and annoying, for an example contrary to this theory but the success in that instance is based on pure weight of media budget. On the whole, though, for brands less is usually more and there's an incredibly nimble and cost effective way to achieve this.
It's a philosophy that has long-served musicians well; you don't want a crowd to exit the arena having completely filled their boots. Instead the trick is to leave them wanting; deliver the goods, but stop short of giving these adoring fans everything they could ask for. After all, you'll be back on tour and releasing another album before too long, and when that time comes you need those followers to still be interested.
This hasn't only worked for rock stars, of course. US TV giant HBO just unveiled its 'slate' trailer, previewing the shows viewers can look forward to in early 2019. Game of Thrones is one of the trophy pieces, and yet overall the clip contains no more than three-seconds of actual new footage from the hit fantasy show.
Despite arriving this week already there have been hundreds of thousands of views, and global media coverage dedicated to what may or may not happen in the latest season once "winter has come". This is before we start to add up all the fan blogs and vlogs attempting to decode the brief snippets. It's a masterclass in building anticipation and demand.
The classic PR strategy of whisper, murmur, shout is in play once again.
Classic comedies like Fawlty Towers and The Office offer further evidence of my point. Both continue to hold their places in the hearts of audiences, demand for the franchises is still huge decades after they were first aired. Yet respectively neither ran beyond episode 12 or series two, a drop in the ocean compared to most. Those responsible for their creation knew when to stop, and they have enjoyed ongoing success, being labelled as 'timeless' as a result.
The breadth and depth of channels available for brands to promote themselves has never been greater, but this doesn't mean best practice is throwing everything AND the kitchen sink at content consumers. Combined these tools for storytelling are powerful because they afford an opportunity to work across platforms, with each offering unique attributes to help develop different parts of an overall narrative. But that narrative should never get boring.
Instead the smart move involves retaining interest levels by keeping people guessing as to what comes next, where that campaign is going. We live in an era when people are increasingly told to switch off and put at least a little space between themselves and the relentless flow of information. With this in mind, keeping things short and sweet is the best way forward. After all, an audience that wants more is fully engaged.