In a year dominated by bad news, negativity and scaremongering— from our impending environmental catastrophe to "Schrodinger's Brexit"— sometimes it can be good to focus on the positives in life. And the PR, marketing, social media and comms sectors.
Needless to say, Smoking Gun's 2018 has been fantastic, with incredible client wins, fresh award victories and exceptional output from our Manchester HQ. We're not the only ones delivering great goods, though. By way of honouring others in the industry who have stood out this year we've compiled this list of the best bits from the last 12 months, by brands based outside our office.
Here we go then…
File sharing service We Transfer scores big time with this creative clip.
International House of Pancakes makes everyone LOL big time with its campaign to promote a new $3.99 all-you-can-eat menu. Shame the chain also features in this year's Naughty List [LINK].
February
easyJet's Valentine's Day campaign invites passengers to pen poetry onto sick bags and share to social media.
Construction Week, the UK's largest event in the sector, vows to never use promo girls again.
Twitter culls thousands of accounts believed to be Russian 'fake news bots'.
March
Tenants lager jumps on the UK's 'never-ending snowstorm' in a great case of reactive marketing.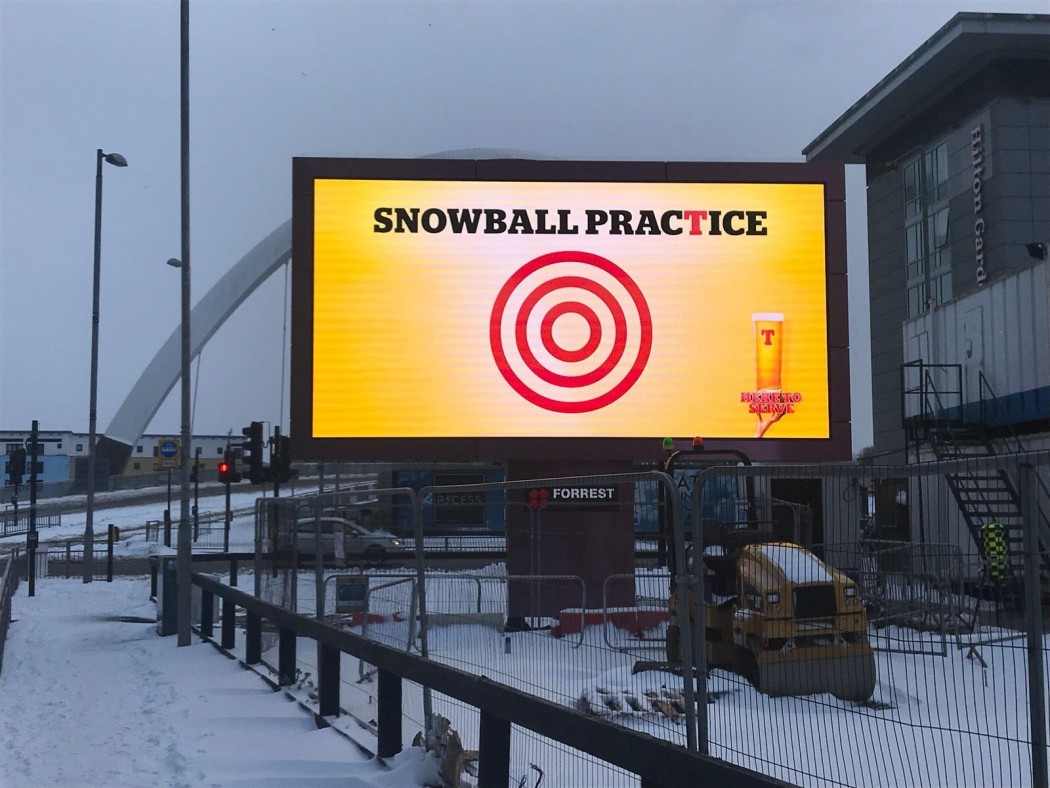 April
Manchester City Council announces plans to become the first UK authority to ban single-use plastics.
Nike unveils one of its best-ever ads, poking fun at 'sneaker addicts'.

May
Subbuteo launches the world's first women's football playset.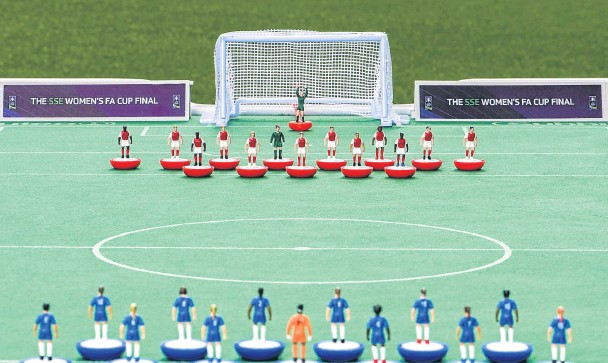 The UK's Committee of Advertising Practice lays out new rules to ban harmful gender stereotypes in ads.
June
TIME Magazine recreates its latest cover using LED lights attached to airborne drones.
July
Paddy Power launches an 'Oprah For President' campaign to welcome Donald Trump to the UK.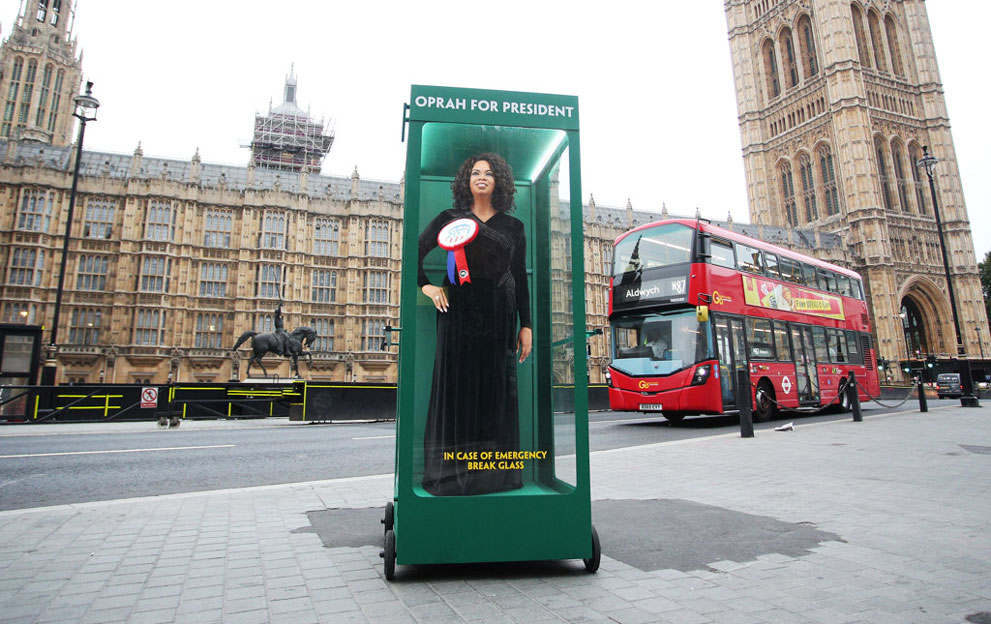 A 25ft statue of Jeff Goldblum appears on the banks of the River Thames to mark 25 years of Jurassic Park and the blockbuster movie's arrival on Now TV.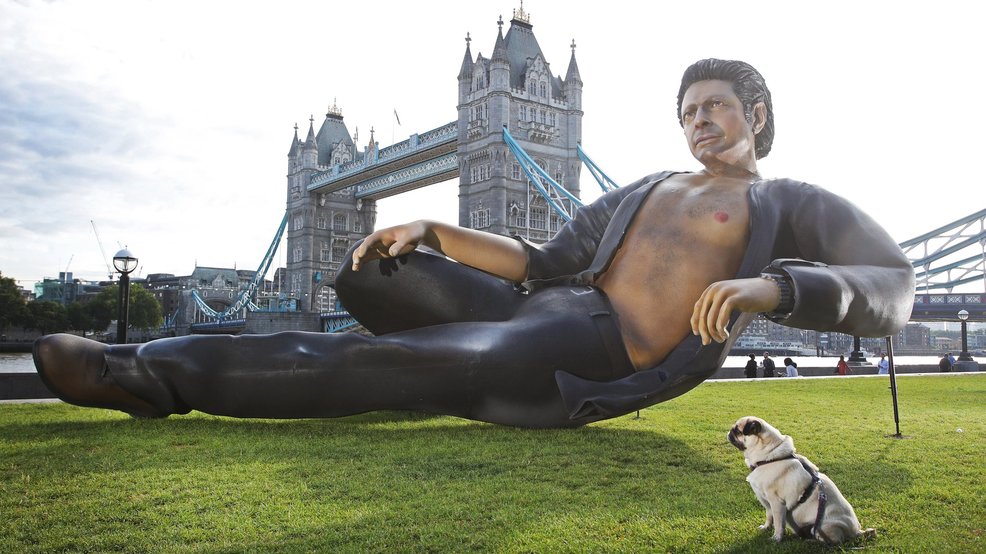 August
The North Face opens a pop-up store 2,100m above sea level in a remote corner of the Italian Alps.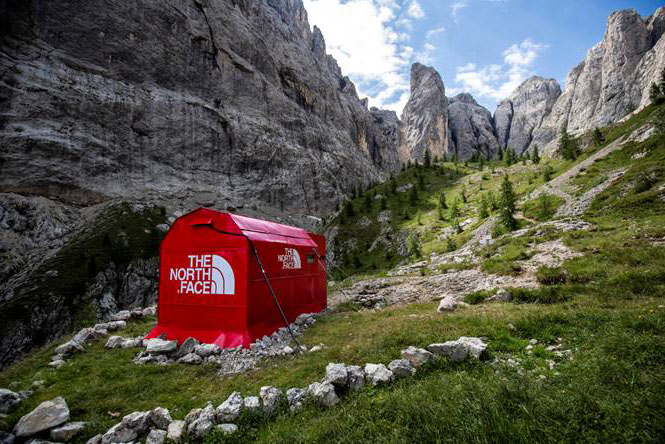 John Ridding, chief executive of the Financial Times, pays back a 'substantial amount' of his £2.6million annual paycheque after staff fury at wage differences.
Lenny Henry spoofs Childish Gambino's hit single, This Is America, while taking a potshot at the decline of broadcast media.
US airline Southwest alters a flight path so a keen photographer can take a picture of Earth within its atmosphere, giving the brand social content for days.
September
Harvey Nichols allows Helen Pankhurst, daughter of suffragette icon Emmeline, to smash through the window of its London HQ for the centenary of women's right to vote.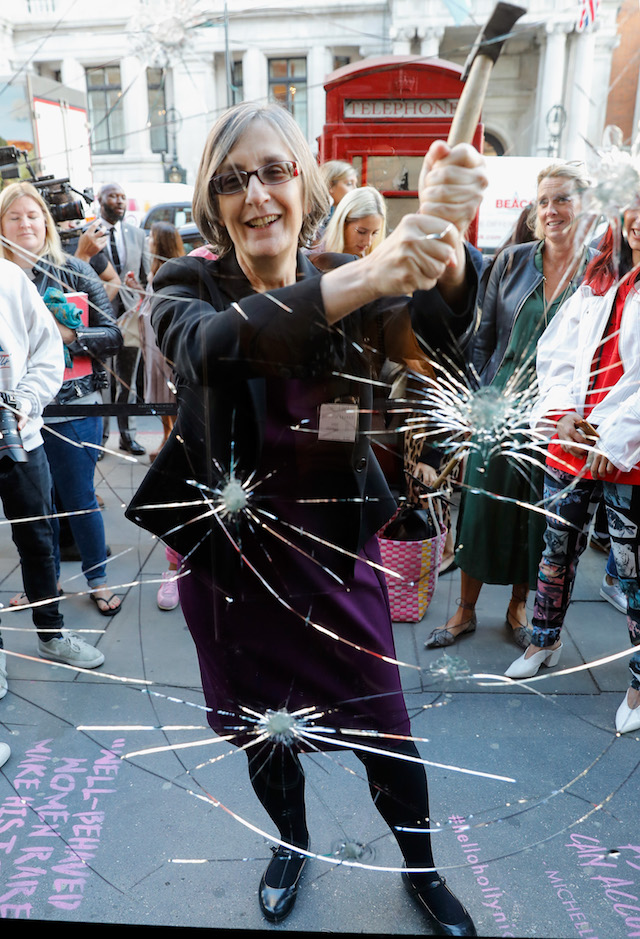 Canadian women's refuge Interval House hijacks the Toronto Bridal Show to send out a shocking message about domestic abuse.
October
To mark the 6th United Nation's International Day of the Girl Child, UK magazine Stylist hands over editorial control to girls aged between 5 and 17.
Irn-Bru jumps on the Royal Baby bandwagon with one single, wonderful tweet.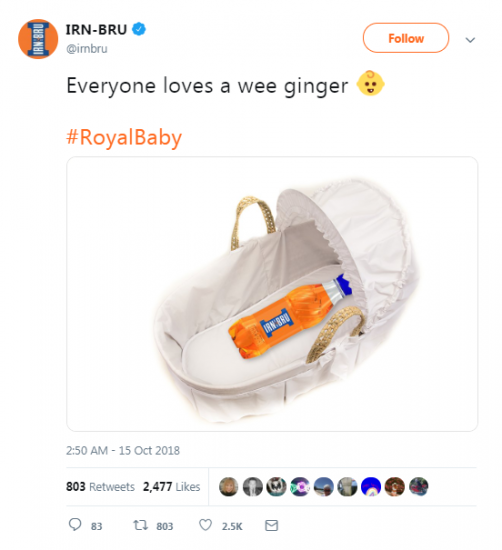 Manchester's tourism team celebrate Halloween by sticking giant monster models on top of some of the city's most visible buildings.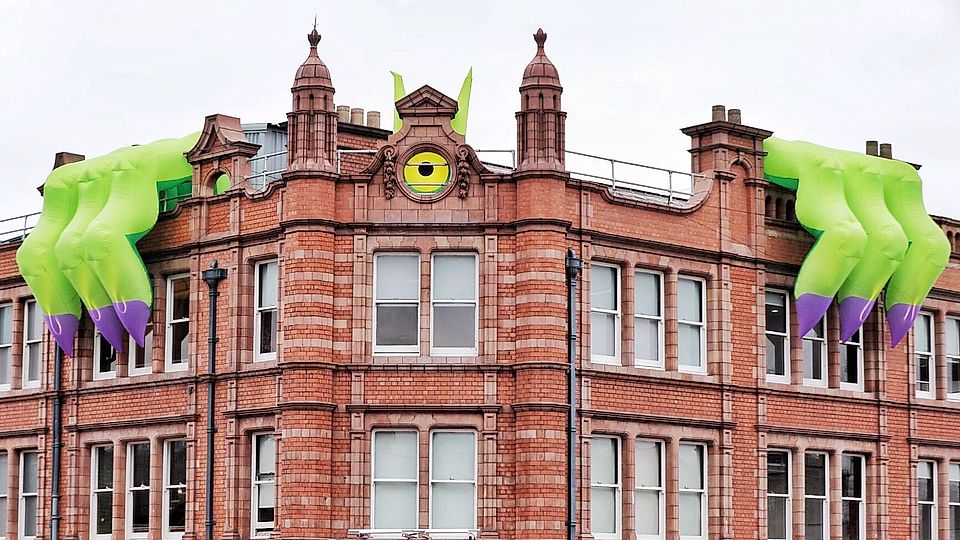 November
Channel 4 News confirms Leeds will be the new location of its second national headquarters following a bidding war between various city regions.
Financial Times staff are given a new tool that warns them when stories include more male sources than female.
Dog's Trust reveals a stand-out clip to reiterate the fact K-9 friends should never be seen as Black Friday bargains.
December
TV network Dave does its best to support Calm, AKA the Campaign Against Living Miserably, by dedicating entire commercial breaks to this emotional three-minute ad.