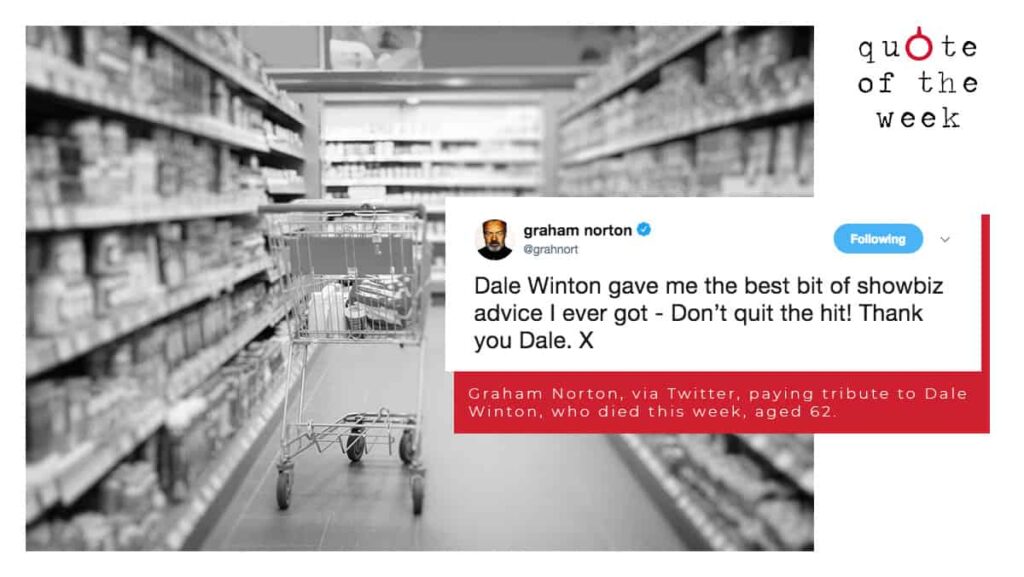 Weekly High
Nike wins the trophy for Best Advert We've Seen In A While with the trainer giant's latest clip, which looks to poke fun at people with a sneaker addiction, while also celebrating the culture of footwear worship. It made us smile, anyway, even beating the sun coming out to claim our Weekly High.
Weekly Low
This week Radar Radio, one of the leading online stations specialising in dance and electronic music, indefinitely shut down all broadcasts from its London HQ following allegations of widespread sexual harassment, racism and an exploitative, 'toxic' culture. A number of high profile programme hosts and DJs have distanced themselves from the scandal by cancelling their shows.
Need To Know
British advertising giant WPP has made headlines for the wrong reasons this week- founder Martin Sorrell has departed suddenly, no explanation has been offered, the FCA is investigating possible illegal activity and the company's shares are falling.
The World Federation of Advertisers has called on marketers to go beyond the impending GDPR legislation and actively reduce the amount of data they use.
Airbus has drawn up plans to turn cargo holds on its A330s into 'passenger dormitories' by 2020. The sleeping quarters can be installed and removed as required, with HD screens potentially set to be installed to mimic the effect of windows.
Just In Case You Missed Us
Over the last seven days on the blog we have looked in-depth at why Wetherspoons really closed down all its social media accounts, and explained why PR is like dark matter unless you use the right measurement tools.